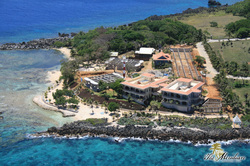 Kismet is located at the Western tip of the Island within the campus of the Meridian.
Simply follow the main road West into West Bay, past Infinity Bay and Grand Roatan.
The Meridian is located in Lighthouse Estates out in front of West Bay.
Aerial directions can be seen here at the Meridian web site.

---